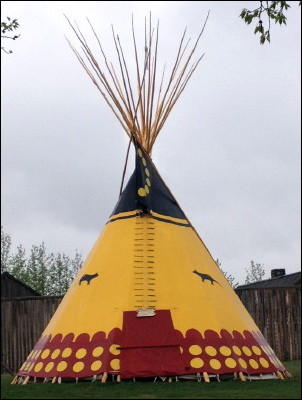 Mary has studied the Blackfoot stories for many years
with her mentor, Louis Soop - Black Plume. She tells
the story of creation and the story of the Sundance
which provide the foundation for Naapi, the Trickster
and his stories that teach lessons for all of creation.
UPCOMING
STORYTELLING SESSIONS
WITH MARY HAYS

Stories of the Blackfoot People
With Mary Hays & Louis Soop
Sunday, Sept 3
Heritage Park, Yellow Otter Tipi
20 minute sessions at 11 am, 12 pm, and 1 pm
Details Here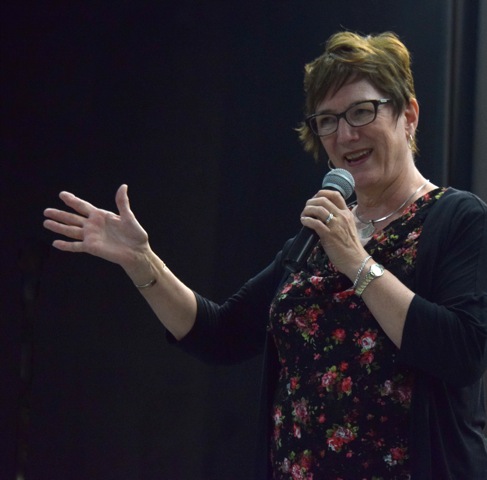 At "Stories that Transform a Nation"
Didsbury Canada 150 event
Photo by Carolyn Harley
Mary is currently performing with other Alberta
storytellers in a travelling performance,
"Wise and Wilful Women". This story gives voice
to Lady Isabella Lougheed, Mary Scott Widner,
and Nellie McClung, three historical characters
dedicated to social justice.