TALES
STORIES
SAGAS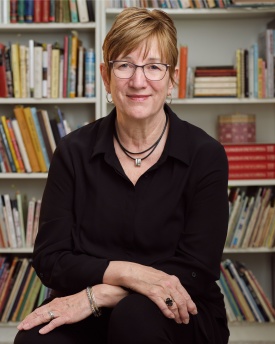 Come on see Mary with other Alberta Tellers at Storytelling Alberta Calgary Chapter Tellarounds - the second Wed. of the month at 6:30 pm - check the SA website for details about location and Zoom link.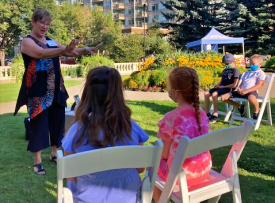 Telling at Lougheed House
Welcome to the world of one of Alberta's favourite teller of stories, Mary Hays.

You're used to seeing Mary in person as she tells folktales from around the world at Western Canada's finest festivals, workshops, libraries, and storytelling concerts.

Embracing new opportunities during Covid Times, Mary has been telling on Zoom and on video. As well, she is still telling in selected settings in person. Look for new stories, Brownie of Ferne Glen and The Mitten, A Ukranian Folktales, on YouTube for Storytelling Alberta's anniversary project - Around the World in 40 Tales.
StoryShare - Just fill in the Request Form and Mary (or one of Alberta's other great storytellers) will tell a story to a senior. If they wish, they can share an anecdote from their lived history to the storyteller!
Mary is a TimeSlips™ Certified Facilitator. TimeSlips™ is an internationally renowned collaborative storytelling program offered to people with dementia. The story building is based on showing an image and asking open ended questions. A scribe writes down exactly what the client storytellers say about the image. Once the story has some shape, the host storyteller retells their story using their exact words, expressions and sounds. Then the client storytellers are asked if they would like to add to the story, if the story is done and to title the story. Next comes the final telling of the story and the pure joy generated in the shared creative project! At the end of the session the story is written up by the host storyteller and published on the TimeSlips™ website for others to enjoy.
We Remember - Mary's video presentation for you is designed for individuals and schools, where the act of Remembrance inspires a brighter future. Details Here
Travelling Tales - Story Videos complete with puppets and read-alongs for you to follow
Handmade Flannel Storytelling Figures - Order the puppets from favourite children's stories